School Food Matters is the newest member to Eating Better, bringing another major voice on school food advocacy to the alliance. The charity exists to teach children about food, where it comes from and how it's grown and to improve children's access to healthy, sustainable food. School food makes up nearly a third of the public sector's £2 billion annual food and drink spend. The charity believes it makes sense to spend this on food that is good for children's health and good for the planet.

School Food Matters wants every child to understand the impact of the food they eat on their health and the environment. Its aim is to offer young people the life skills they need to keep themselves healthy and to become informed citizens.  To make this happen the charity provides fully funded food education programmes to schools. Its experience delivering these programmes informs and strengthens the charity's campaigns, bringing the voices of children, parents and teachers to government policy. 
Its five-year Healthy Zones programme, in partnership with Impact on Urban Health, aims to transform schools in Lambeth and Southwark into 'healthy zones'. This includes exploring plant-based menus as a way to engage teachers and pupils in conversations about the impact of food decisions on their health and the planet. The findings from this project will inform the charity's policy and campaigning work and make recommendations to the government on school food standards.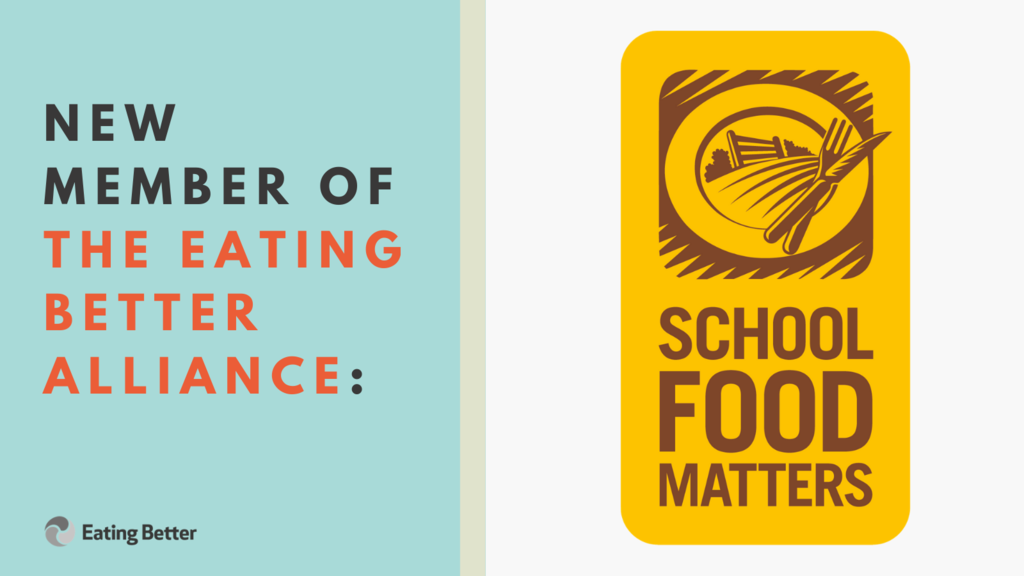 School Food Matters was founded by Stephanie Slater who is the charity's CEO, and a trustee at Sustain. Commenting on joining Eating Better, Stephanie said: 

"We all know that it makes sense to eat more plants and less and better meat and dairy for our health and that of the planet. We need to take this message to a wider audience and for us that starts in the classroom. Teaching children about where their food comes from and the positive impact it can have if grown and sourced sustainably, aligns perfectly with the goals of the Eating Better alliance."

Simon Billing Executive Director at Eating Better said: 

"We're delighted that a dynamic grassroots organisation such as School Food Matters has joined the alliance. Their work will bring more support to the aims of our Better by Half roadmap to embed "field to plate" education in the school curriculum. We look forward to supporting the progress of the Healthy Zones programme in London and exchanging ideas and evidence to make healthy and sustainable eating available to all school pupils."