Jenny Chandler, self professed pulse addict, author of Pulse and Super Pulses, European Special Ambassador for the International Year of Pulses 2016 and chef for the HSI Forward Food Programme looks at the potential of putting more pulses on catering menus.
Right now, there's a seismic shift going on in the food service sector. Whether caterers are working to reduce their environmental impact, or responding to the rising demand for vegan or more veg-centric food from their customers, there's certainly a big push to put more plants on plates.
The colossal scale of the UK's contract catering industry (we're talking millions of meals served per day), means that any shift in procurement has massive impact. So, replacing a percentage of meat and dairy with more environmentally-friendly pulses is an instant win when it comes to soil health, reducing greenhouse emissions and water use.
As to diet, eating less animal protein provides the perfect opportunity to re-balance. Putting more pulses on catering menus can, and should, provide more honest, nutritious alternatives to processed meat, instead of relying on yet more of the ultra-processed products that have plagued the food system for decades.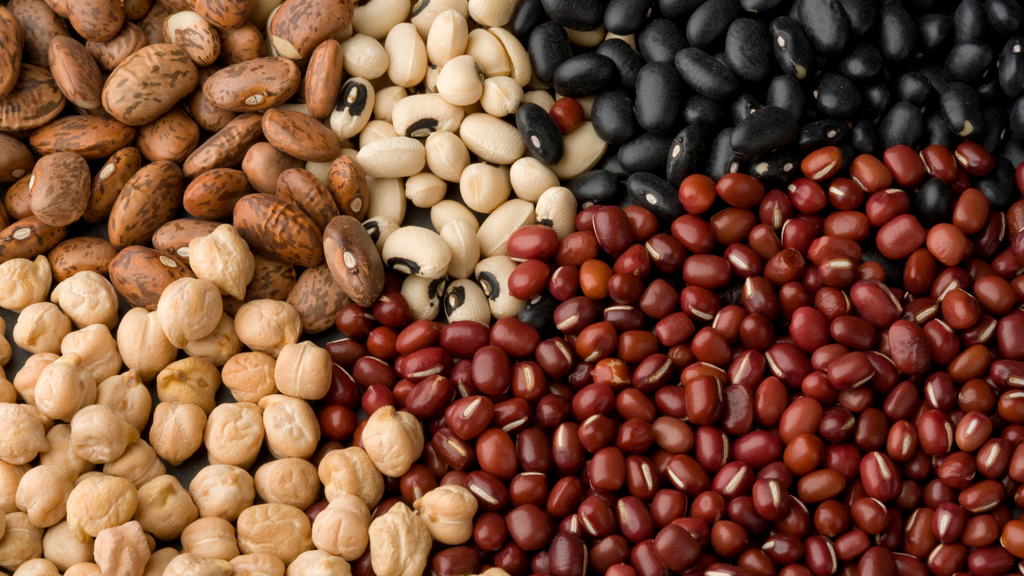 As well as being vital sources of protein and a whole host of other nutrients, pulses contain the valuable fibre that most of our modern-day diets are woefully short of. So, by getting those beans, lentils and peas into daily dishes the nation's caterers could help reduce obesity, type 2 diabetes, heart disease and some types of cancer too.
The programme I teach on, Forward Food from Eating Better alliance member HSI, is all about inspiring industry chefs to create truly appetising and nutritious plant-centric dishes. Most chefs trained in an era when meat, or fish, was central to every plate - we're all about shifting that focus. 
Chefs complete our 4 toolkits either in person or virtually, looking at developing depth of flavour or creating texture in veg-focused dishes, and introductions to the vast larder of whole grains and pulses. Then, we get into the kitchen and cook together, developing ideas, playing with less familiar ingredients, swapping tips and expanding repertoires. 
When it comes to pulses it's all about experimenting with the huge variety available (many of them British from suppliers like Hodmedods), looking at their versatility and, obviously, producing some fabulous dishes.

Pulse Pointers: 3 top tips for chefs:
Cooked pulses really require good seasoning and some acidity to make them sing. Serving Vitamin C with pulses enables us to absorb their iron efficiently and tastes wonderful too - think lime juice with Mexican black beans or a lemony tarator sauce with falafel.
Pulse purées are perfect for thickening soups and sauces as well as making a myriad of hummus -style dips.
Pulses are an absolute boon when preparing gluten-free meals. Don't forget about pulse flours, such as gram (chickpea) flour) and British pea or fava bean flours for batters, fritters, pancakes and baked goods.
If you are a food service provider interested in putting more plant food on plates, find out more about Forward Food here.